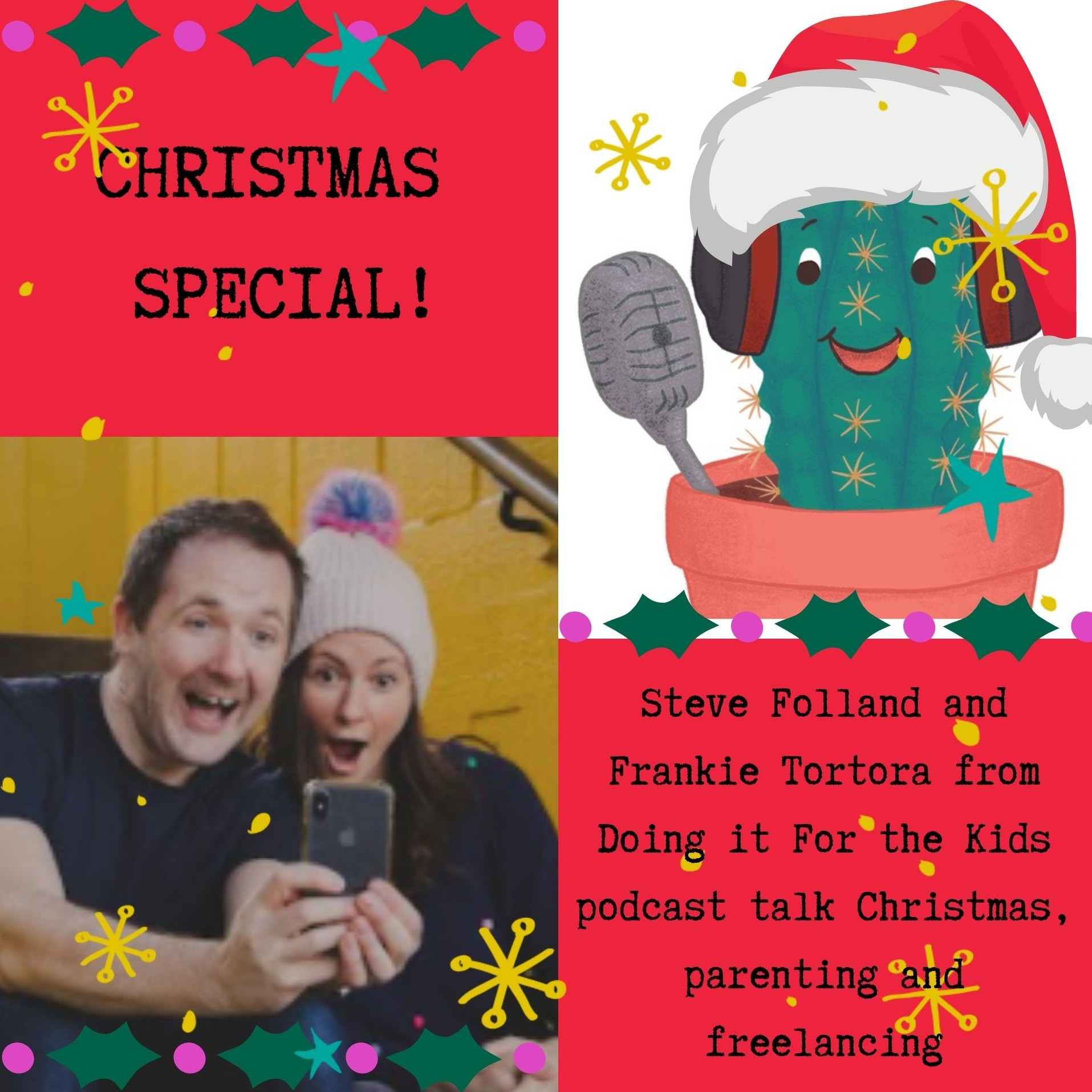 ** Festive warning: Christmas-themed spoilers! Probably best not to listen in front of the children **
It's the first of this year's Christmas Specials!
Being a parent and self-employed is hard enough, but when you add in the festive period, Christmas holidays and clients who can feel a bit like having an extra child (or two) then it can be stressful.
So I called on Steve Folland and Frankie Tortora, who run the award-winning Doing it For the Kids podcast, to chat about all of the above as well as much more. Jam-packed with honest advice, giggles and info on the Being Freelance Christmas Quiz, it's the perfect way to start your December!
About Steve and Frankie:
Frankie is a freelance graphic designer, mum of two and founder of Doing It For The Kids — a community by and for freelance parents. Through the DIFTK Facebook community, blog, face-to-face meetups and podcast, Frankie is proving that all sorts of good stuff can occur when self-employed parents are given the opportunity to connect.
Steve is a freelance video/podcast producer, running his business whilst also looking after his two kids. His other babies are the long running Being Freelance podcast where Steve chats to freelancers from around the world about their story. And co-hosting the award-winning Doing It For The Kids podcast - a fun Q&A for those parents freelancing 'with kids in the mix'.
Steve spends a lot of time hanging out in his Being Freelance Community where he brings together self-employed creatives for support, fun and biscuits. He's also brought together his own experience and that of 250+ guests to help new freelancers with the course "How to get started being freelance".
** Photo of Steve and Frankie by Sian Parker @sianshoots