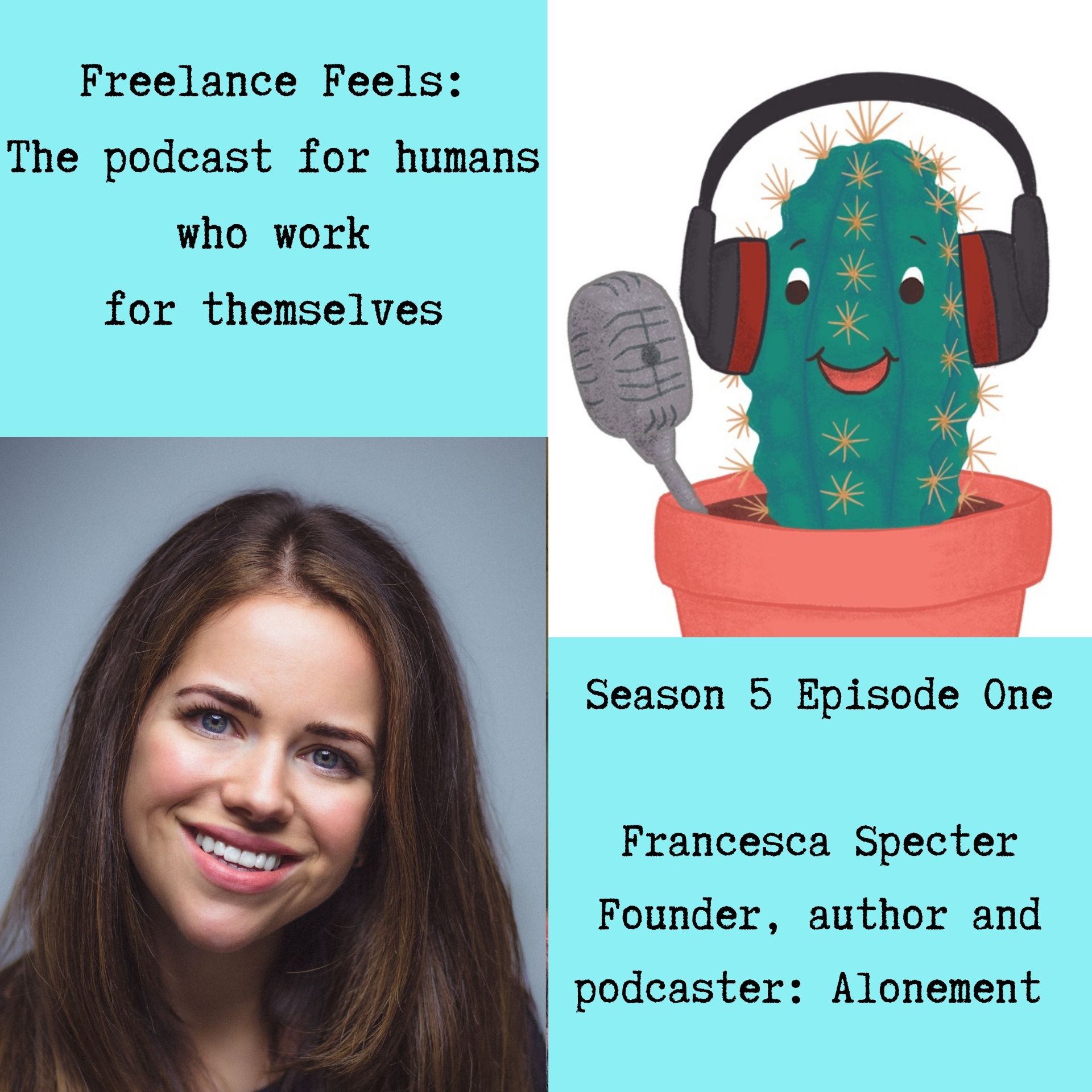 Season 5 begins with a chat all about managing your alone time when you're self employed with Francesca Specter, founder of the 'Alonement' movement with blog, podcast and online community.
As always there are lots of practical tips in the episode, and Francesca talks about how she created the concept of Alonement, even trademarking it.
Francesca Specter is a London-based journalist and founder of the platform and podcast, Alonement. Prior to launching Alonement in 2019, Francesca was the deputy editor of Yahoo! Lifestyle. She has formerly worked as a reporter at the Daily Express, and her work has appeared in the Guardian, the Telegraph and Grazia. She holds an M.A. degree in Magazine Journalism from City University, London, and she has been nominated for several awards for her work, including the PPA Digital Rising Star award. Alonement is Francesca's first book.
Find the book, pod and social links at  https://www.alonement.com/