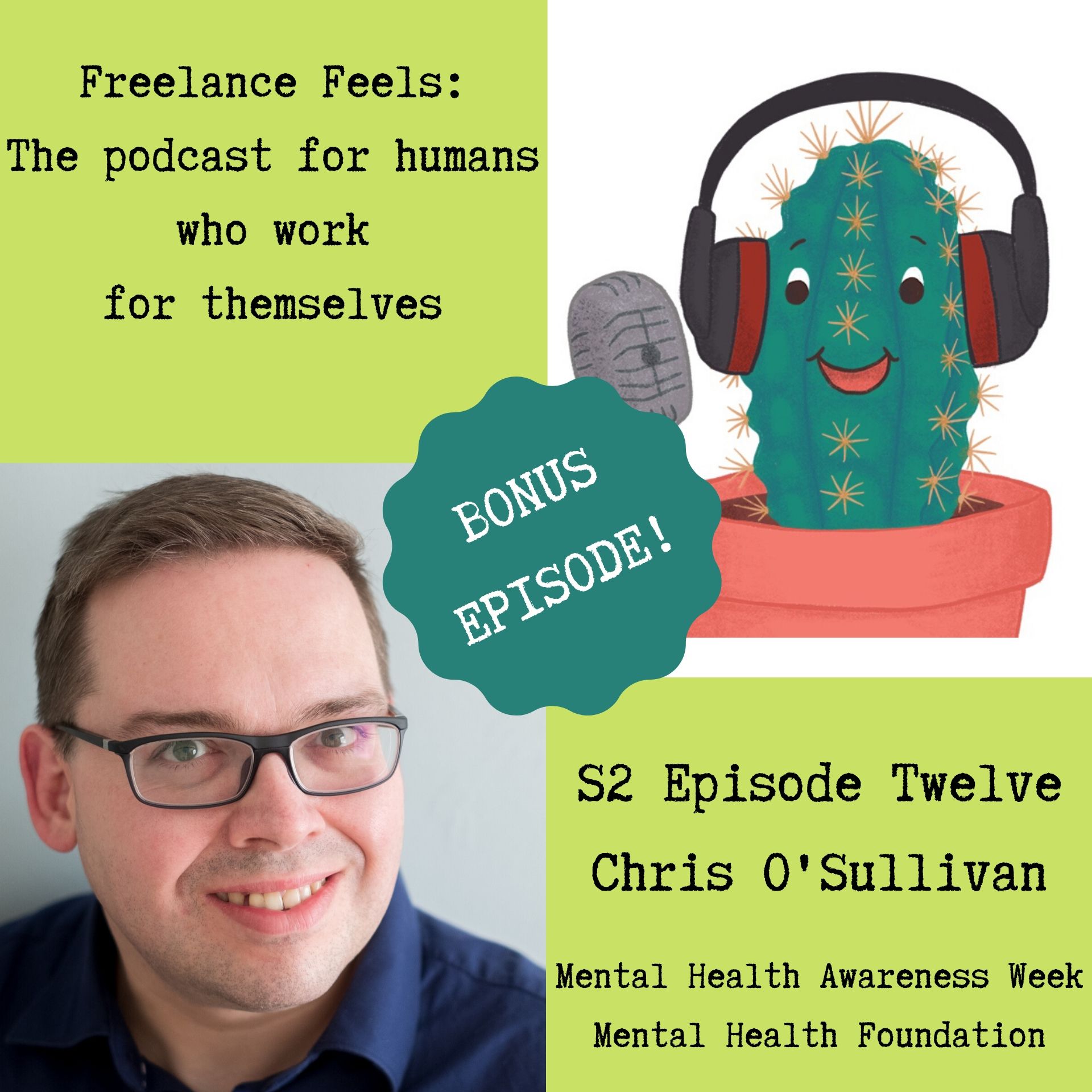 Welcome to Freelance Feels, the podcast for humans who work for themselves.
This is a bonus episode to mark Mental health awareness week 2020, which runs from May 18. The theme this year is kindness, and I was lucky enough to chat to Chris O'Sullivan from the Mental Health Foundation, which founded and runs the initiative. Kindness is on all our minds right now, during the coronavirus pandemic, and one of the week's themes is to be kind to ourselves, too.
Chris talks about his own mental health challenges as well as those we face in freelance life and staff jobs – including the 'lure' of freelance work which often rears its head (I'm sure it's tempted many of those listening, too)
We explore the concept of kindness for freelancers in particular, looking at the challenges we face and how kindness isn't synonymous with doing too much for other people and burning out!
Find more about the week at mentalhealth.org.uk and you can get involved using the hashtag #KindnessMatters