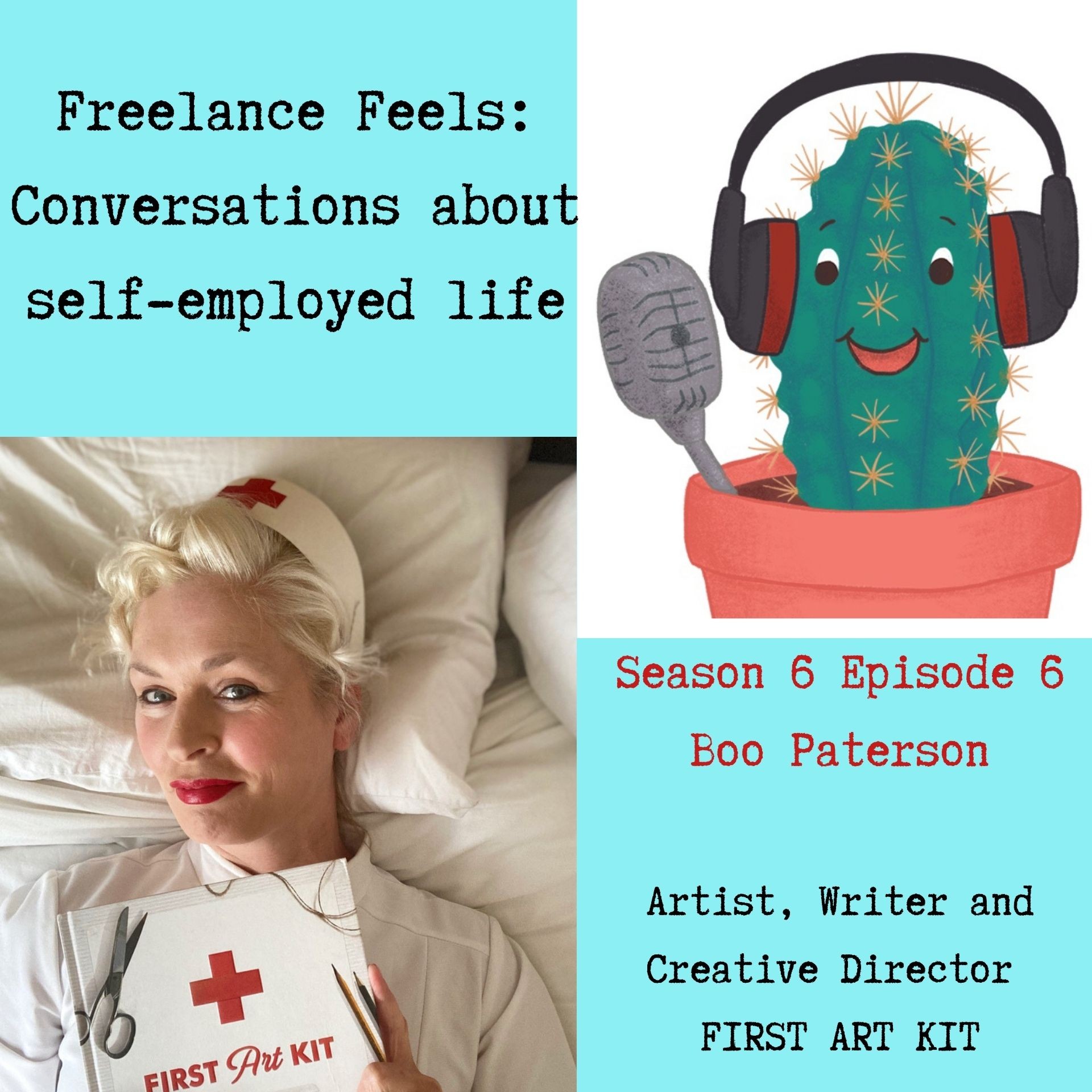 T/W: Therapy, abuse, sexual assault
Boo Paterson joins me from her home in New York to talk about therapy, art, running away from the circus, battling poverty as a freelancer and joining Tik Tok...
An award-winning artist, writer, and creative director, Boo Paterson is most commonly known for her strong conceptual and political artwork. 
 She was declared a winner in the American Illustration Awards 2021 and has been shortlisted in the World Illustration Awards twice.
Boo's fine art has been exhibited at the prestigious Royal Scottish Academy and she has two self-illustrated books out worldwide - First Art Kit and Papercut This Book - as well as an e-book called The Greatest Speakeasies in New York City.
 A journalist and editor for many years, she's a regular cultural commentator on the BBC. The broadcaster has even produced a film about her fine art and a radio programme on her unconventional life and work. Extensive press coverage on Boo has appeared across the world, including The Guardian, The Week, The Sunday Times, and television and radio. 
​Paterson - who lives in New York - is also an experienced creative director, forging ambitious, spectacular concepts for festivals, circuses, theatres, and advertising. Her Art Nurse art/therapy subscription boxes are to be launched later this year.
Find out more at www.boopaterson.com 
Instagram: @officialboopaterson
TikTok: BooPaterson Art Nurse