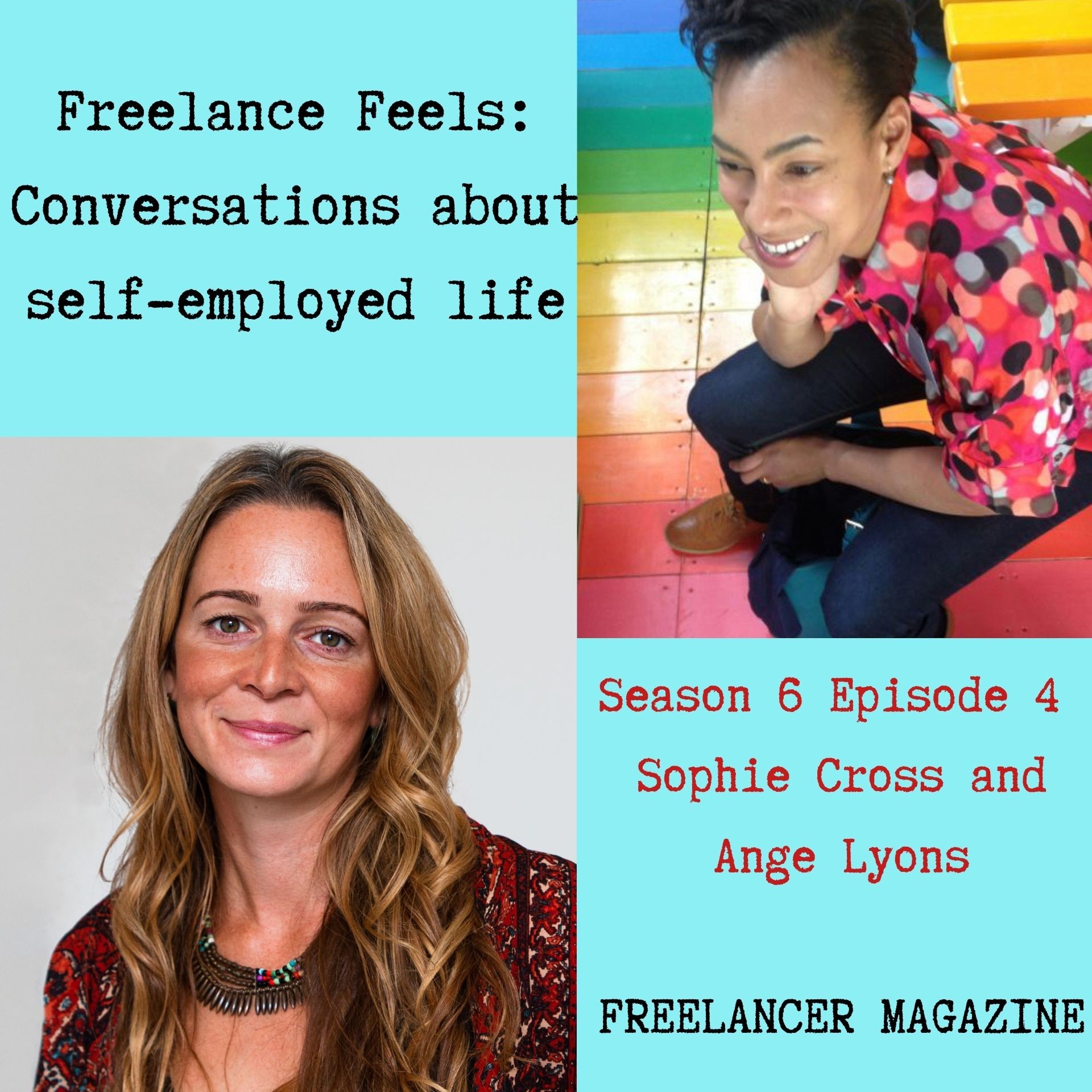 Sophie Cross and Ange Lyons work together to produce Freelancer Magazine. They chat about the moment Sophie had the idea, how that came together, working in their own freelance jobs and producing the mag, freelance friendships and much more.
Sophie Cross, a freelance marketer and writer at Thoughtfully.co.uk, came up with the idea of a quarterly business and lifestyle, square and glossy, print-first mag for freelancers at the beginning of 2021. She launched Freelancer Magazine via a Kickstarter campaign in February which hit 150% of its goal and sold 1000 copies of the magazine before the magazine even existed. It now has a rapidly growing community of B2B and creative freelancers and readers in 20 countries.
Angela Lyons is a freelance graphic designer who has been designing for over 20 years, and freelance for the past ten. She specialises in print-based designs but does digital, too, with clients varying from start-ups to established companies.
She lives in London and I was born within the sound of Bow Bells! "My heritage is West Indian both parents are St Lucian.
I'm married and have 2 children who are now in secondary school. Oh and I have my 3rd child... my cat CoCo," she says.
Find Freelancer Magazine, Sophie and Ange via these links:

Freelancer Magazine
Ange also mentions a charity she works with, find out more at storiesandsupper.co.uk