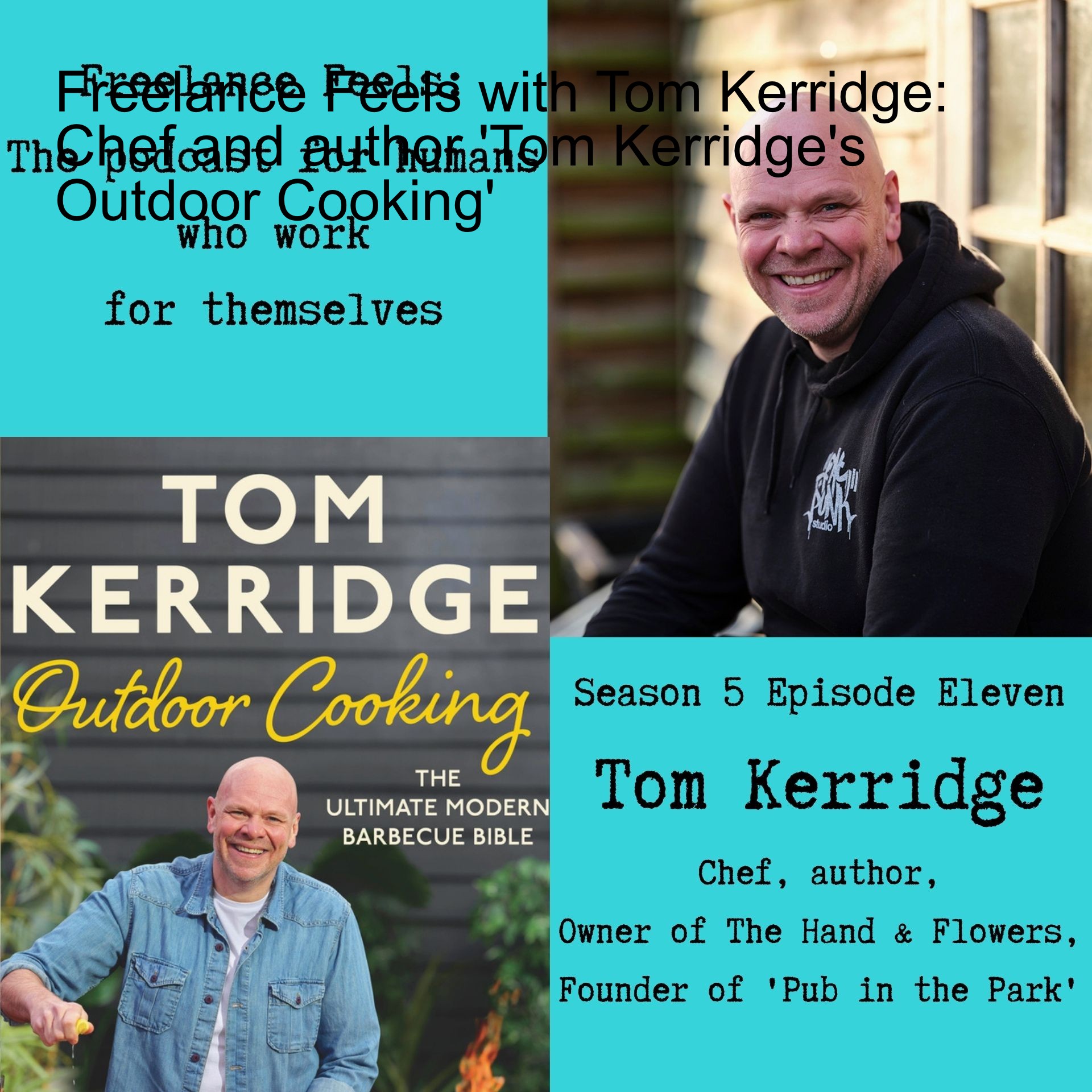 Chef, author, pub owner, festival organiser... Tom Kerridge has a lot of strings to his self-employed bow. In this episode, recorded in the launch week of his new book 'Tom Kerridge's Outdoor Cooking' we talk about the stresses of chef life, finding balance with exercise, being a Dad to his son Acey, and how cooking helps our mental health.
Tom Kerridge worked as a chef in restaurants across Britain
before deciding to set out on his own and take over a rundown pub
in the quiet Buckinghamshire town of Marlow. He opened The
Hand & Flowers with his wife Beth in 2005, and it went on to
become the first (and only) pub in the world to be awarded two
Michelin stars. Near to the pub they also have The Shed, a private
dining room by The Hand and Flowers team. In 2014 he opened
The Coach, his second pub in Marlow, which within its first year of
trading received three AA Rosettes, was voted third best pub in
Britain by the Top 50 Gastropub Awards, and was awarded a
Michelin star in 2017. In September 2017 Tom opened The
Butcher's Tap in Marlow which is a fully operational butchers and
pub under one roof. In October 2018, Tom opened Kerridge's Bar & Grill, his first restaurant in the capital at Corinthia London, and this was followed by The Bull & Bear, in Stock Exchange Hotel, Manchester, which opened in November 2019.
As well as hosting various BBC television series, most recently Lose Weight & Get Fit, Tom has been at the helm of the BBC's Bake Off: Crème de la Crème and Food and Drink, and has also hosted Saturday Kitchen and Spring Kitchen. His previous bestselling books include Proper Pub Food, Tom Kerridge's Best Ever Dishes, Tom's Table, Tom Kerridge's Dopamine
Diet, Lose Weight for Good, Fresh Start, Lose Weight & Get Fit and The Hand and Flowers Cookbook.
Tom Kerridge's Outdoor Cooking, £22, is out now (launched on May 27), published by Bloomsbury. Photography by Cristian Barnett.
Find Tom on Instagram @cheftomkerridge
Twitter: @ChefTomKerridge
Find out more about his businesses and books at tomkerridge.com