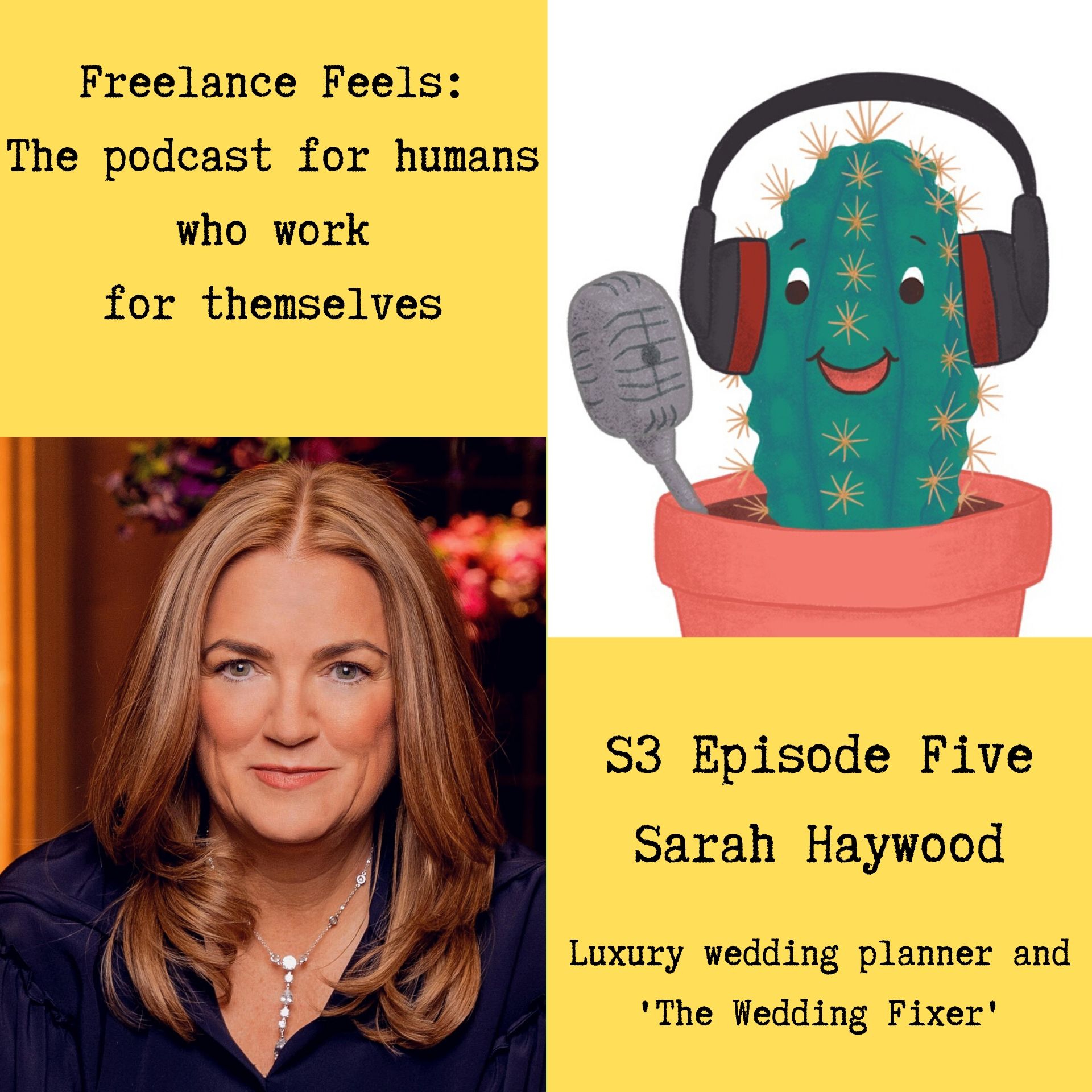 This episode I speak to luxury wedding planner Sarah Haywood, who also has her own TV show, The Wedding Fixer.
Sarah talks about the impact on the business since the pandemic – going from her best year ever to knowing she'll trade at a loss.
Employing lots of freelancers is part of Sarah's working world, and we talk about the wedding industry during and after the lockdown, managing client expectations and increased anxiety during the pandemic, as well as exploring the pros and cons of pivoting, and being careful not to move too far from your own core services and diversifying for the wrong reasons. Oh, and the reality of working on self care when you're a busy freelancer!
This was recorded on the first of July 2020
Find Sarah at https://www.sarahhaywood.com/