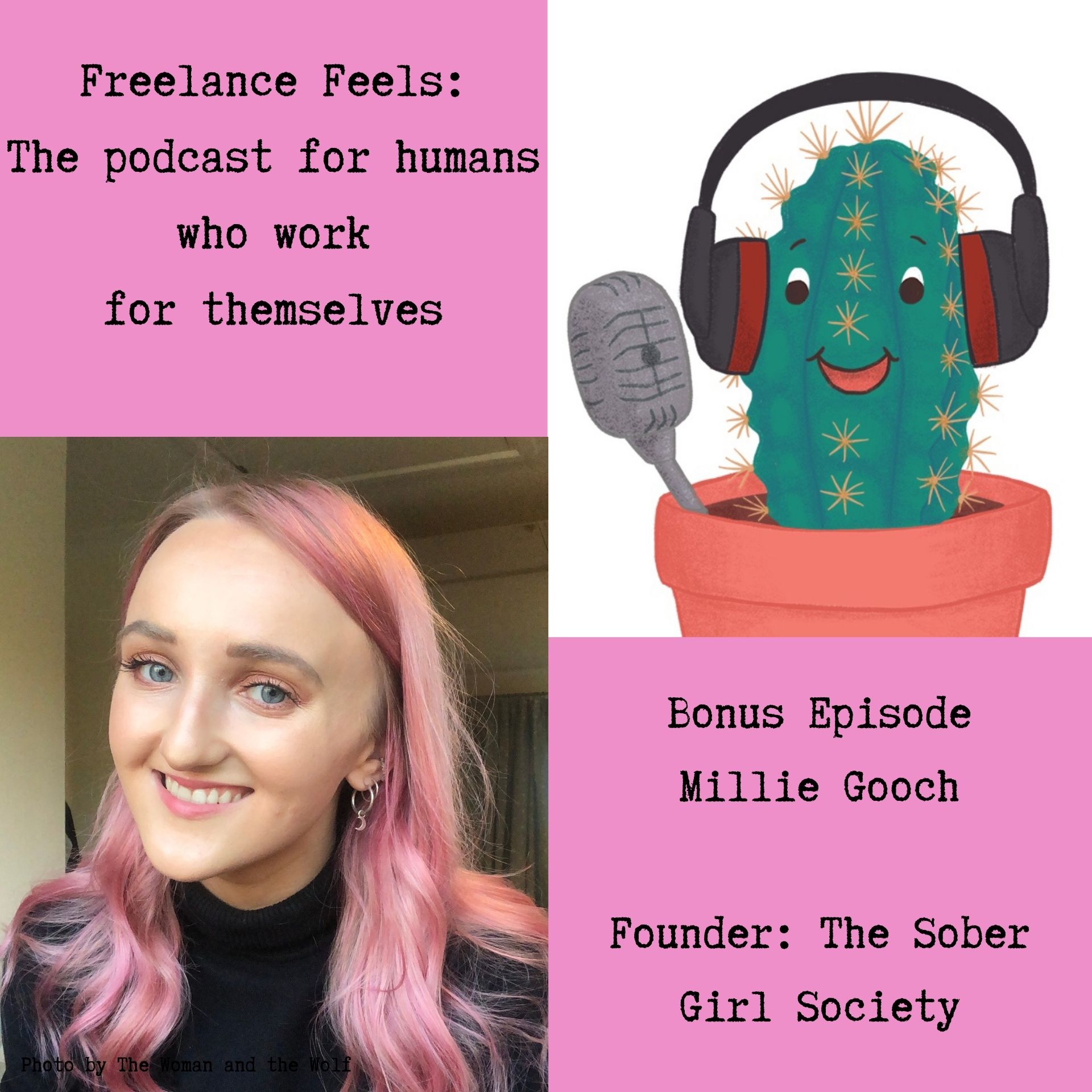 It's a bonus episode! I speak to Millie Gooch, who founded The Sober Girl Society and now has a book out on Jan 14th 2020, The Sober Girl Society Handbook.
We discuss her journey to sobriety, how it affected and affects freelance life, and she shares lots of tips for those looking into mindful drinking and Dry January.
Blending memoir with practical survival tips, this empowering self-help book is The Unexpected Joy of Being Sober for the Gen Z and Millennial generations. Millie uses her own story to offer a supportive, arm-
round-the-shoulders approach to show readers that sobriety can be fun and fulfilling.
Millie Gooch is the founder of The Sober Girls Society, a hugely popular Instagram community (currently 100k followers and growing) and one of the leading voices pioneering the sobriety movement here in the UK. High-profile followers include Sam Smith, Bryony Gordon, Zoe Ball and Jameela Jamil's iWeigh. As a journalist, she has written for a
range of publications, and her campaigning work has been featured everywhere from ELLE and Stylist to the BBC and Evening Standard.
Find out more @sobergirlsociety "An empowering space for sober & sober curious women to make friends & celebrate being hangover-free" and www.sobergirlsociety.com