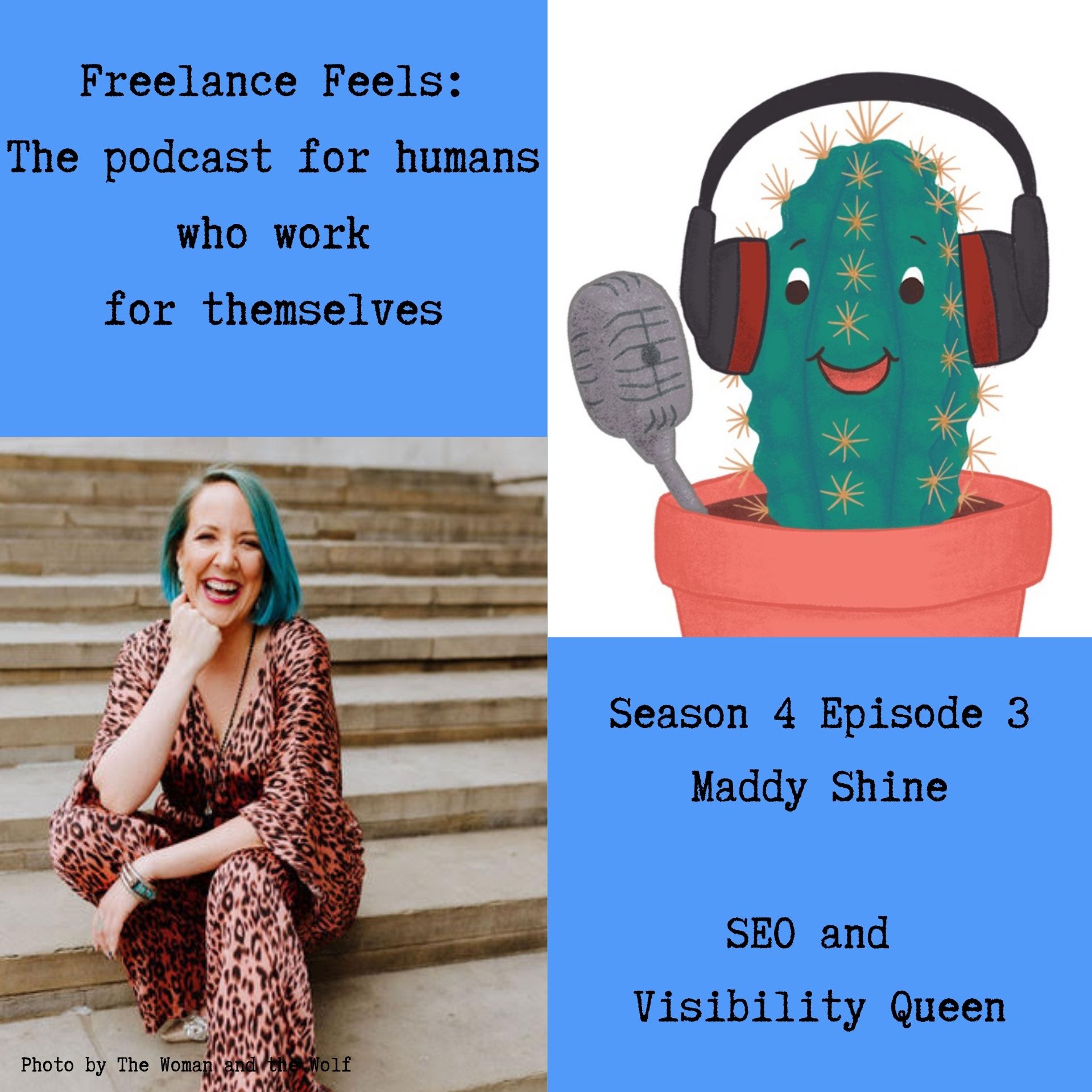 Recorded during the UK's Lockdown#1, this episode I speak to Maddy Shine, who makes it her freelance business to  help you get YOUR freelance business seen!
Maddy Shine is a coach who helps ambitious female entrepreneurs get more sales by increasing visibility.
Known as the SEO & Visibility Queen, she has helped hundreds of clients get to page one of Google, as she teaches no-fluff strategies that focus on business growth. In 2020 she launched the High Vis podcast, your biz bestie for visibility and has used lockdown to help thousands of entrepreneurs with her downloads, group courses and Visibiliyay members' community. 
She firmly believes that life is literally full of opportunity, and it's up to us to find and get booked by those who want to work with us. 
Specialising in the creative industries, Maddy has been featured on many industry stages, podcasts and events in the UK and around the world. Based in London, Maddy is easily spotted by her ever-changing hair and large and colourful earrings. Her love of naming inanimate objects (Gladys is her hair and Penelope is her drinks trolley) entertains people daily over on Instagram and Sandi Toksvig once called her a clever girl, a fact she cherishes daily.
You can follow her on Instagram here - @maddy.shine and check out more about her here - https://business-shine.co.uk/