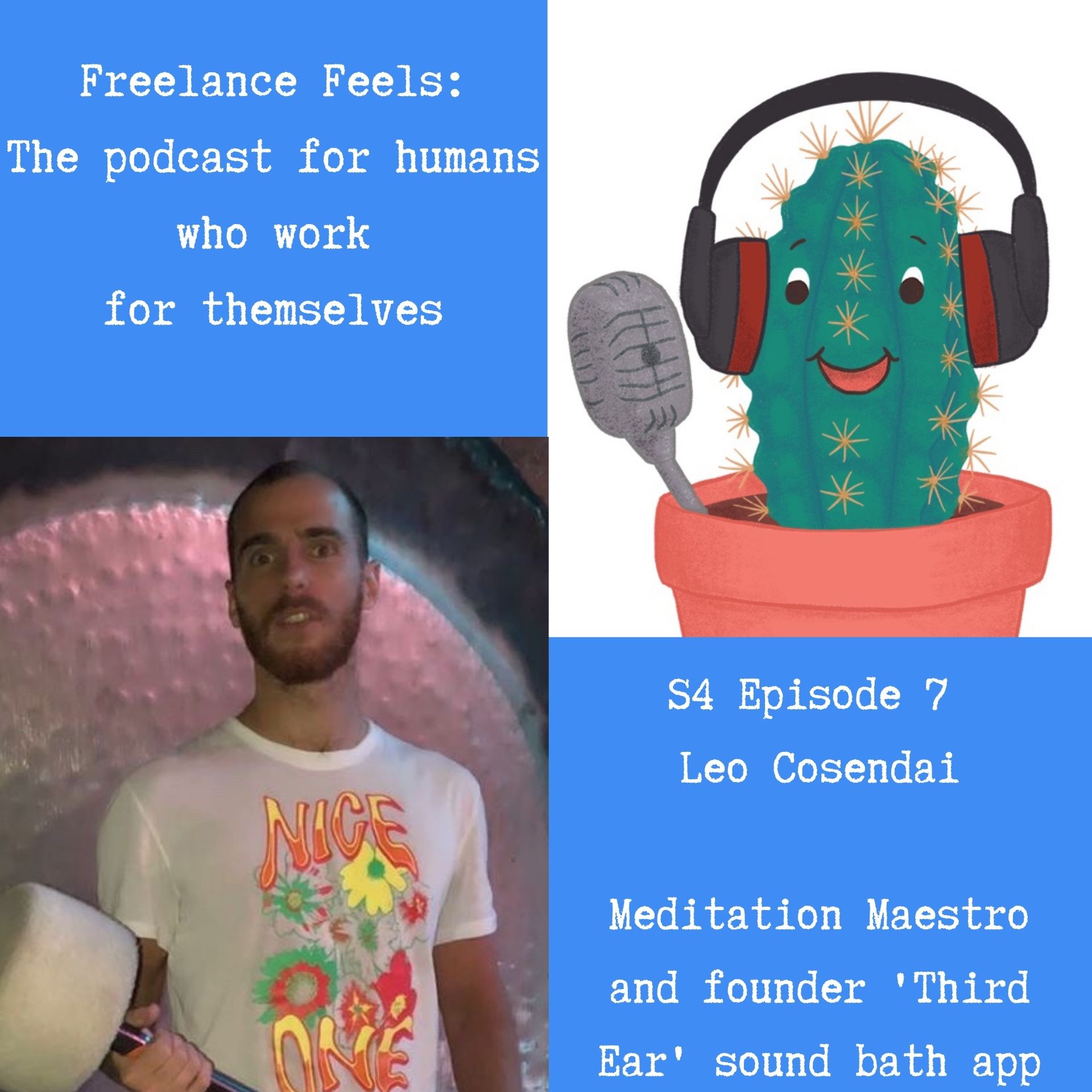 Sound baths, gongs and meditation - we're diving into a rather alternative freelance life this episode as I speak to Leo Cosendai, a meditation master and sound bath expert who runs Third Ear.
Leo has held over 2330 sound baths, and the app is a self funded, creative family affair led by Leo Cosendai (Sound Gong Bath) and his sister Julie Cosendai (Designer), with friends Charles Vila and Julien Rosamund.  

Leo came to sound meditation after suffering with acute anxiety since childhood.  Sound meditation helped heal his anxiety and panic attacks, he now helps thousands of people transform their own mental health via sound meditation. 
He shares his daily routine, advice for dealing with self-judgement and how and why sound baths can help you in your daily freelance life.