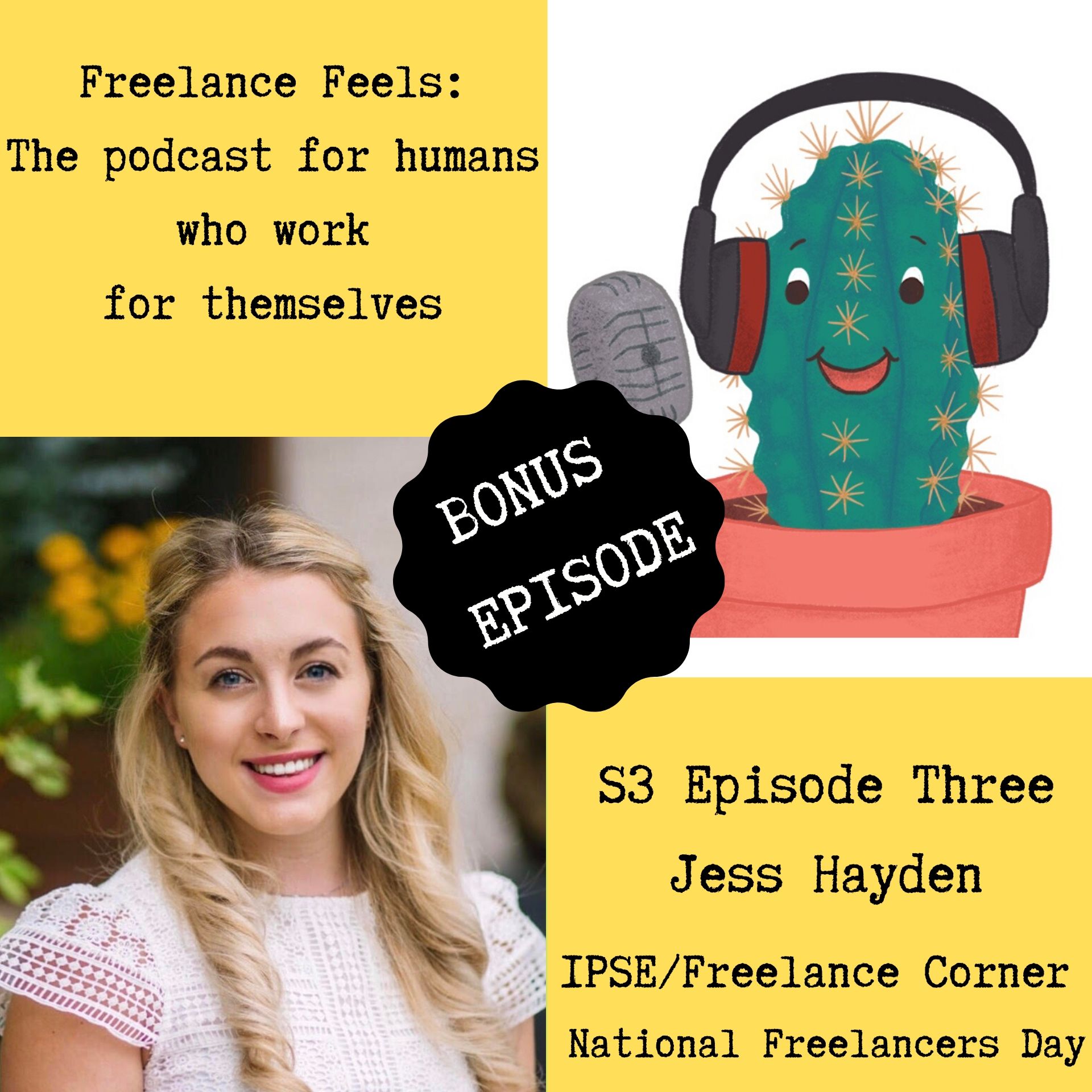 It's another bonus episode! To celebrate IPSE's National Freelancers Day 2020, I spoke to Jess Hayden from IPSE and sister website Freelance Corner.
We talk about how freelancing is like being a student, whether virtual networking and socialising could - and should - continue post-lockdown, and whether freelancers were prepared for the work from home life we now live.
Jess is also a freelance rugby writer, and offers tips for self care and protecting your mental health during lockdown, as well as revealing an unusual concept - virtual co-working.
Find IPSE at https://www.ipse.co.uk/ and Freelance Corner at https://freelancecorner.co.uk/news
Follow Jess @JessFreelance
It's also the first birthday of Freelance Feels - woo hoo!
Why not celebrate by rating and reviewing the podcast :)