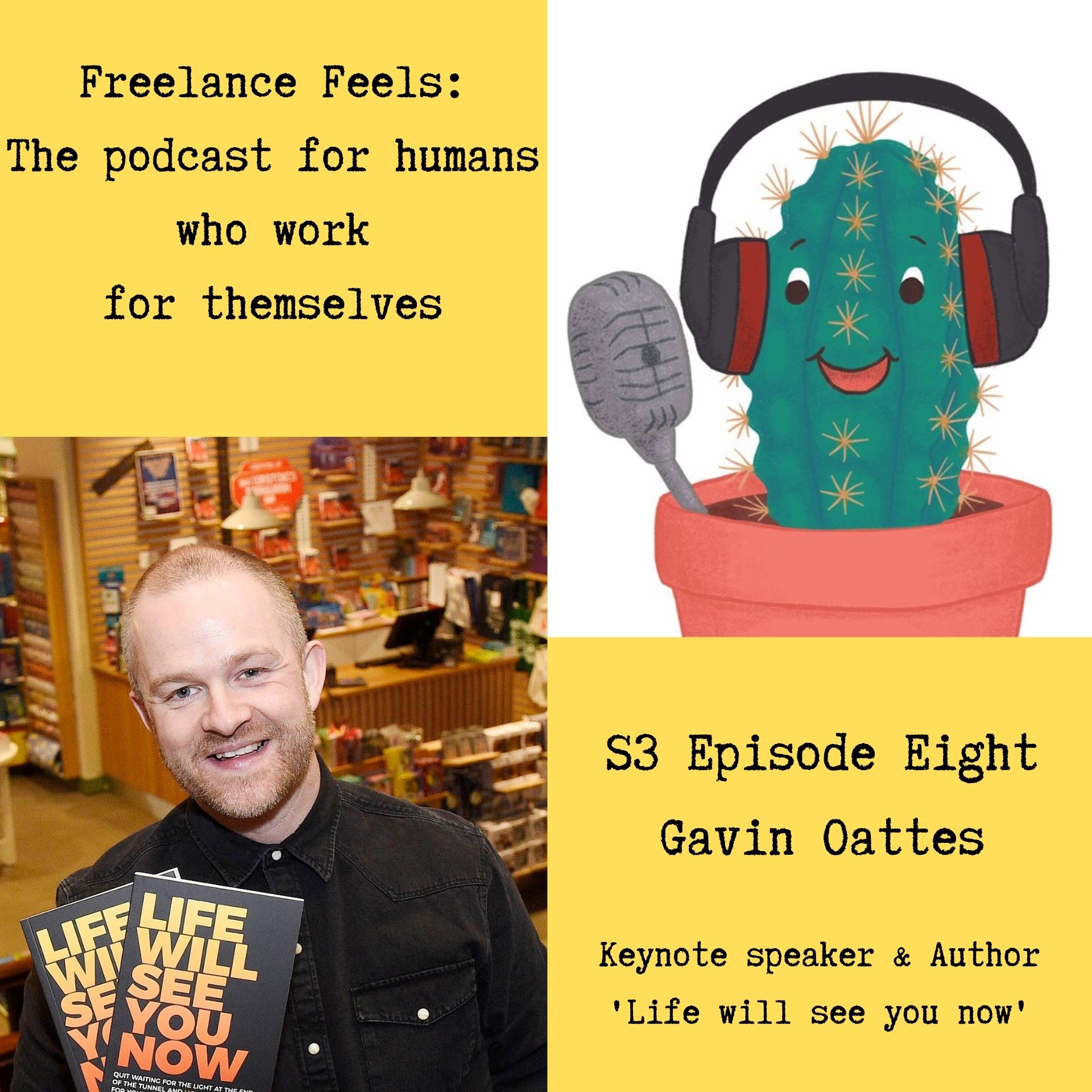 This episode I speak to Gavin Oattes, a motivational keynote speaker and author – he shares how he began his career as a primary school teacher, and now has four books to his name including his latest, 'Life Will See You Now'.
We talk about loving freelance life and the wobbles that come, tempting us to get a so-called 'normal' job…. and how we as freelancers have a responsibility to take charge of our freelance happiness and goals – including how we set goals, and how that goal setting can affect what we do and how we feel in business.
There's chat on the love/hate of social media and having competition as a freelancer, as well as dealing with anxiety.
Find Gavin at https://gavinoattes.com/
This episode was recorded in July 2020