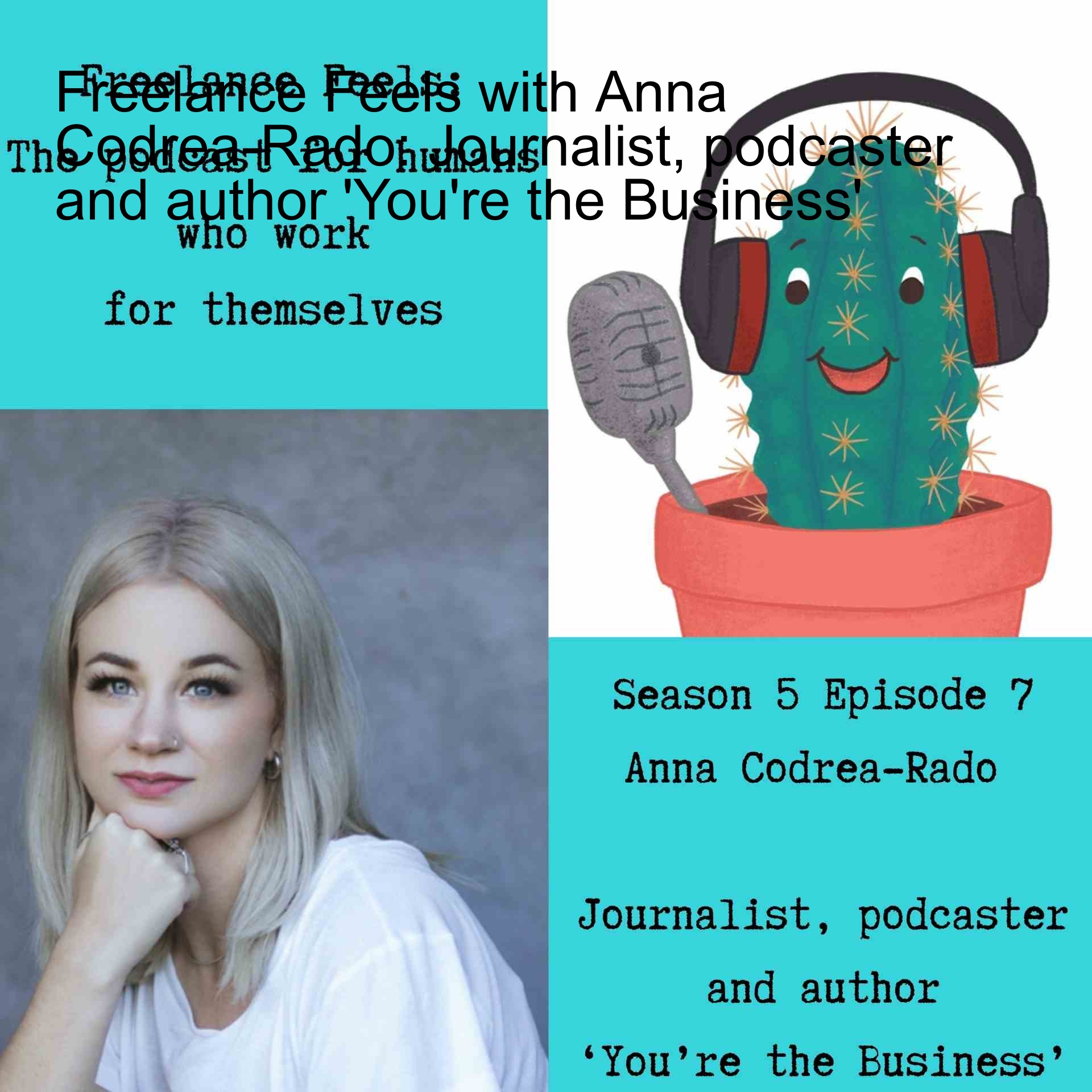 Two words really stuck with me from this chat: 'Emotional Tax' – the feels of dealing with all the 'things', especially finances, as a freelancer.
It's one of the many brilliant insights from Anna Codrea-Rado, who joins me to talk about freelancing, her new book 'You're the Business: How to build a successful career when you strike out alone' and her ways of managing the challenges of freelancing on our mental health.
Anna Codrea-Rado is a journalist, podcaster and campaigner. She writes about business, culture and technology with a particular focus on working life, and has appeared in publications including the New York Times, the Guardian, BBC, Wired, the Paris Review, and New York Magazine.
Anna launched the #FairPayForFreelancers campaign in 2019. The campaign calls upon the media to pay its freelancers fairer, better and faster.
Alongside the writer Tiffany Philippou, Anna co-hosts the hit weekly podcast Is This Working.
Twitter: @annacod | Instagram: @annacod | Website: annacodrearado.com